We offer open enrollment for our winter 2021
Real Kids Real Food program via Zoom on Saturdays, January 30th to April 3rd.
We currently provide 3 sessions:
 3-6  at 11-12 PM EST

7-8 at 11-12 PM EST
9-12 at 1-2 PM EST
In 2008, in reaction to the overwhelming statistics on childhood obesity and chronic illnesses, Betsy Bragg, Director of Eat to Thrive, launched Real Kids Real Food in the Boston area. Watch this short video to learn more abut Betsy and her mission.
See Real Kids Real Food in Action:
We don't want you to take our word for it that this program is life-changing. Here we have included some testimonials from kids who have participated in Real Kids Real Food talking about what they liked most and what they will remember from the program.
This recipe is so good! It's really healthy and quick to make!
Alice, age 12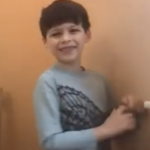 Mmm, it's yummy!
Patrick, age 7
Applesauce quote:
"The applesauce looks really good!"
Dante, age 12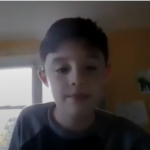 I love this cooking class.
Mateo, age 8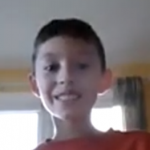 "Thank you so much for teaching us all of this"
Massimo, age 9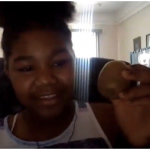 I loved everything about camp equally. One interesting thing I learned is that there is such a thing as "good" fat.
Léyana, age 11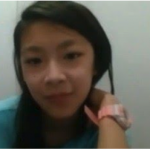 My favorite part of camp was the games. I also liked learning how to make healthy recipes.
Mandy, age ?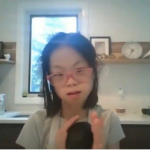 My favorite parts of camp were the recipes and the games.
Allison, age 9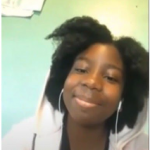 My favorite parts of camp were the meditation and mindfulness exercises and the games. One thing I learned that I'll remember is that you're supposed to eat 25 grams of fiber per day.
Roya, age 10
PROGRAM STRUCTURE
Enhancing the Farm to School program, Real Kids Real Food offers an exciting virtual experience-based program for ages 3-18 designed around four components: 1) preparing recipes and the benefits of healthy foods; 2) emotional wellbeing: chronic stress prevention and intervention; 3) disease prevention such as obesity, diabetes, and
cardiovascular disease; and 4) integrating these components with climate change and actions that can be taken to make a difference. Real Kids Real Food is taught by a certified health instructor with the support of many university interns in public health and/or education.
HEALTHY EATING COMPONENT
Hands-on, integrated, and effective educational activities, short quizzes, and weekly reflections and the introduction of new recipes including the nutritional benefits of the ingredients
Empowerment of children to make nutritious choices
Opportunities for older children to experience reading nutritional labels and shopping within a reasonable budget
Development of healthy habits such as washing hands and preparing fruits and vegetables
Education of parents regarding healthy and affordable grocery shopping techniques
Provision of recipe ingredients to be delivered FREE of charge to those facing food insecurity, thanks to donations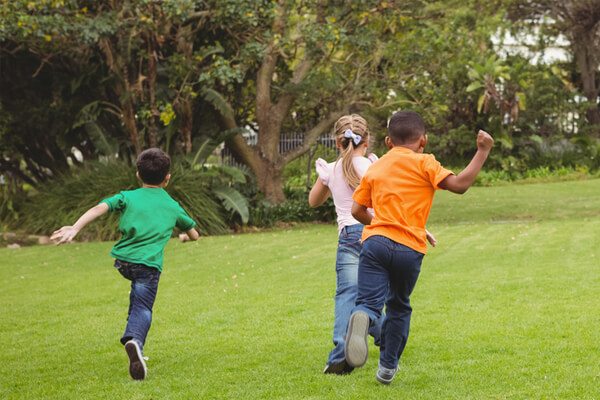 EMOTIONAL WELLBEING COMPONENT
Expanding knowledge and implementation of physical activities
Aerobic instruction, skits and games
Discussions and reflecting
Promoting positive body image
Mindfulness
DISEASE PREVENTION COMPONENT
Infrastructure and/or policy work
Food/nutrition programming
Physical activity
Promoting healthy after-school snacks and healthy parent potlucks
CLIMATE CHANGE COMPONENT
Integrating the above components with current environmental issues
Discovering the various causes and global effects of climate change, including how food choices and access impact the environment
Discussions addressing environmental justice and ways to be an agent of change in your community
Please consider donating to
REAL KIDS REAL FOOD
All donations go directly to provide nutritious food to inner-city youth.
Make your check payable to
Real Kids Real Food and mail it to:
Real Kids Real Food
337 Newton Street, #4
Waltham, MA 02453
FREE GIFT: Put "books" in your memo and we'll send you two free books by Betsy Bragg.
Real Kids Real Food Lesson Plans
Real Kids Real Food Tested Recipes
These books are full of healthy recipes and lessons that are so important for good nutrition.